Counselor's Corner
Welcome to Care-A-Lot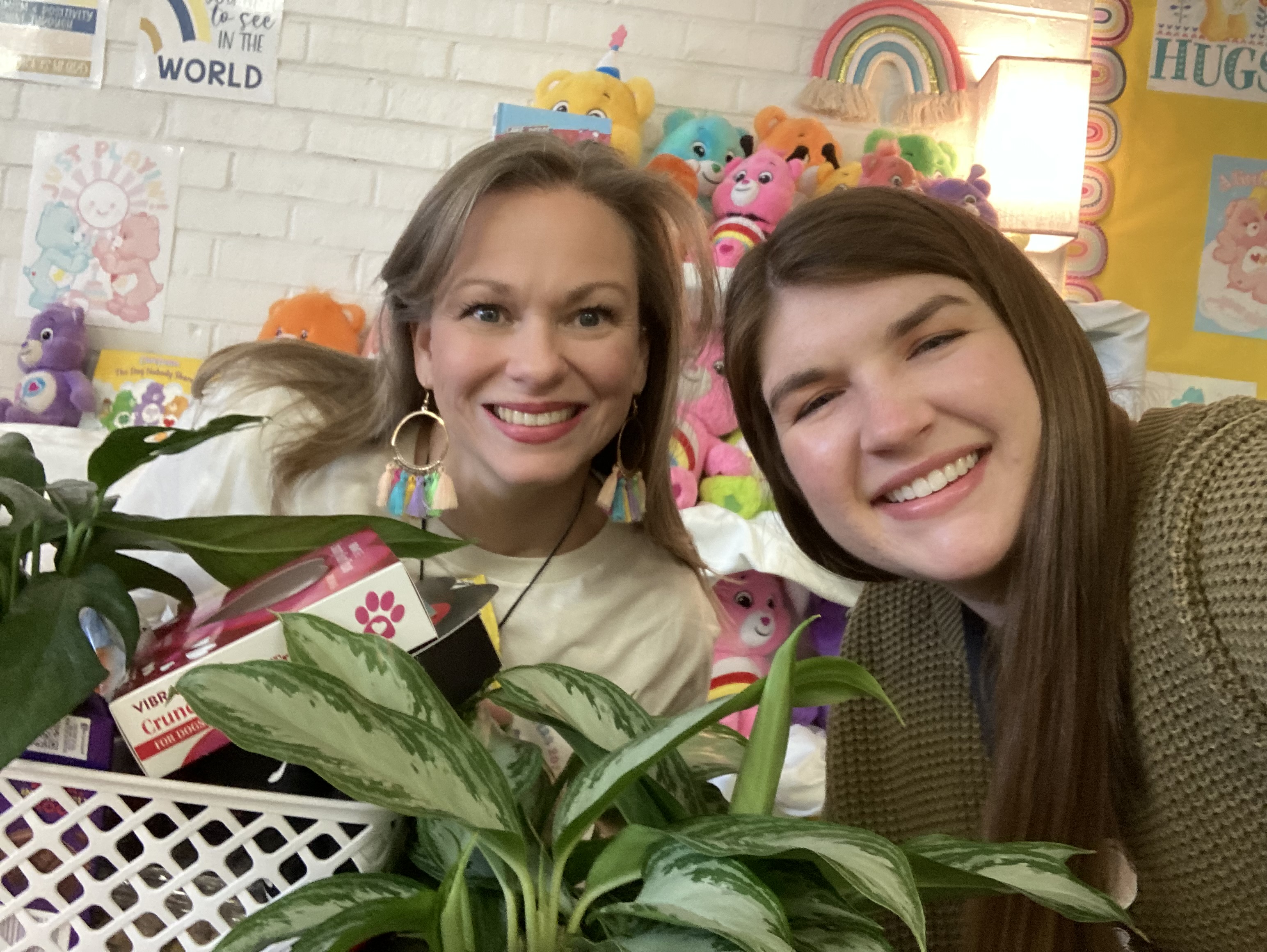 We are your KID Counseling Team! Mrs. Robberson, School Counselor & Ms. Malorie Mudhar, School Social Worker.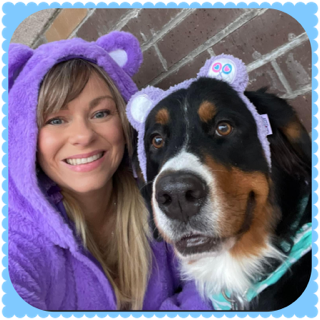 Sadie Jane
Animal Assisted Therapy Dog
Meet Sadie Jane! Sadie is a 3 year old Bernese Mountain Dog, who is certified through A New Leash on Life to be an animal assisted therapy dog. She is a part of Mrs. Robberson's counseling program in many ways. Saide assists in classroom lessons, small group and individual counseling. She is a great tool for calming and comforting as well as motivating children to positive results and academic success.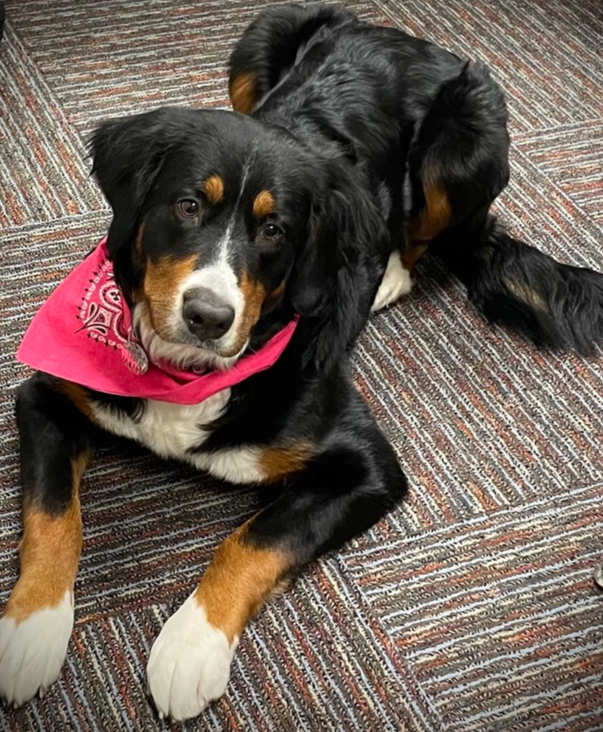 Meet the School Counselor
Mrs. Robberson has her bachelor's degree in Music Therapy, and a Masters in School Counseling, and is currently pursuing her LPC. With over 20 years of experience in the mental health field, she has spent the last 5 in elementary school counseling. She loves animals and music, and incorporates them both in her counseling services, along with many other alternative therapeutic approaches. She believes that every child has the ability to succeed, and is proud to be a part of the Noble Bear family.
A word from Mrs. Robberson...
The Care Bears are the theme of my classroom, and the characters in a lot of my early childhood social emotional learning lessons. I cherished these friendly bears as a kid, as I know many of you did too, and still do. The Care Bears have ALL the feelings, and are constantly learning lessons on how to self regulate when the BIG feelings come. They make mistakes and learn from them, are always ready to help each other out, and constantly on the lookout for ways to show they care. As the Noble Bears, I know our values are the same! I'm so excited to share my Care Bears and their lessons with your children this year!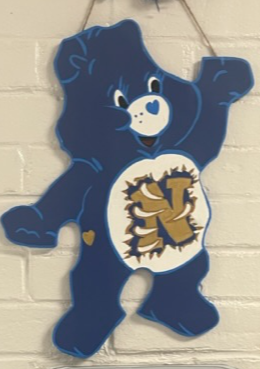 Nobody cares like a bear!
Meet the School Social Worker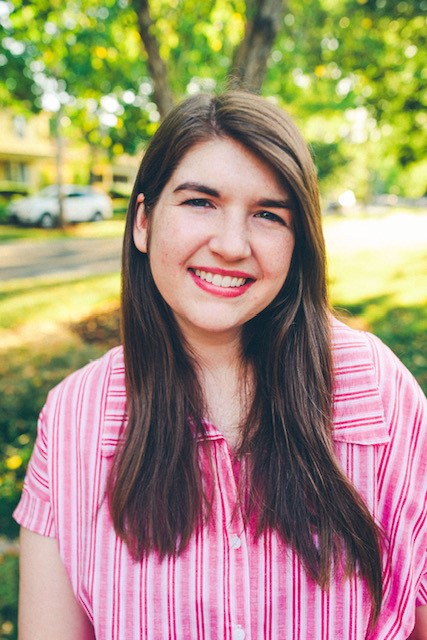 Mrs. Malorie Mudhar, School Social Worker
Hello! My name is Malorie Mudhar and I am our School Social Worker. I received my Bachelors degree in Child and Family Studies and my Masters in Social Work, making me an LMSW. I worked in the adoption field for about 5 years before switching gears and finding the greatest job in the world…School Social Worker! This is my 2nd full year at Noble. I get the privilege to serve on the counseling teams at both KID Elementary and Hubbard Elementary and love getting to follow your kiddos from Pre-K to 3rd grade. I see students individually or in small groups to work on anything from social skills to grief and loss support. Additionally, I work to support our families however I can, whether it is coordinating our Backpack Buddies weekend food distribution program or sending kids home with clothes and shoes from our clothes closet. I keep an updated list of community resources, so please feel free to reach out if I can be of any assistance to you or your family!
Welcome to the Sensory Room! We use this room for all kinds of things here at KID. This room is available for meeting individually with students, having small group sessions, or allowing kids to take a sensory break from the classroom. We have a variety of sensory tools available, such as sensory swings, lava pads, foam rocks, a trampoline, fidget toys, touch lights and more. Additionally, this is where our clothing and shoe closet is located. We are always happy to share our donations with our students!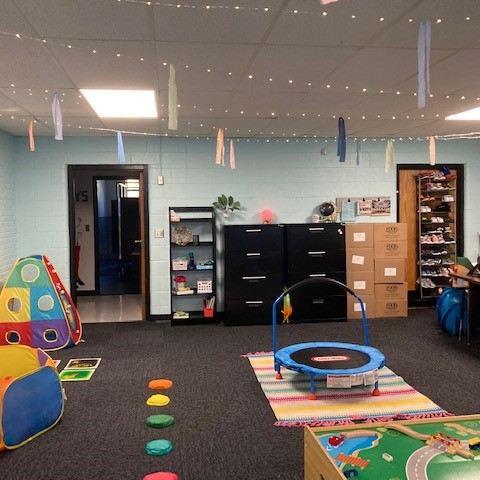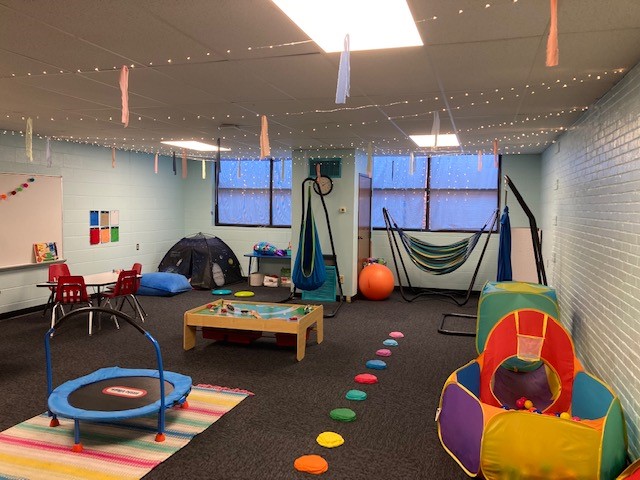 What's Happening in
Care-A-Lot
This Month?
As we wrap up our amazing month of kindness, we celebrate all of our KID students who have become Kindness Keepers! We will continue to learn and practice our Care Out Loud theme through the end of the year. This month in counseling, the focus will be on Mindful Heartfulness - Kind and Caring on the Playground. Your students will learn and practice heartfulness with the Mindful Schools Curriculum...
The magic of heartfulness is that when we send kind thoughts to someone we care about, it makes us happy. The same thing is true with anger: when we treat someone unkindly, it can make us unhappy. Anger is normal. Everybody gets angry, and we don't have to be afraid or ashamed of anger. We want to bring mindfulness to the anger and transform it into heartfulness. Unless we are mindful, we can't catch ourselves, and we'll always just act out our anger. If we are mindful, we can choose to handle our anger differently.
Journal questions to discuss with your students at home:
1) How does it feel to be kind to someone? How does it feel to be angry?
2) What is a difficult situation you have had on the playground? Now that you know about mindfulness, what could you do differently in the same situation?
3) How would the playground be if everyone was being mindful?
Ask your student to show you their Mindful Breathing Beads that they made in counseling, and how it works! What do you do when you get to the heart bead? ...
We made a few modifications to the instructions in the link bellow. Start with all the beads pushed to the right, with the heart bead at the end. Take a deep breath as you move each bead to the left. When you get to the heart bead, take one last deep breath, and then place your hand on your heart and practice mindful heartfulness (send kind thoughts to someone or to yourself).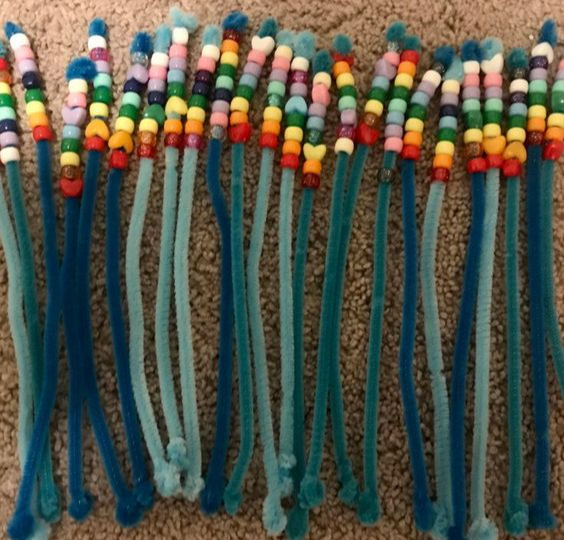 Wrapping up an amazing month of kindness here at KID...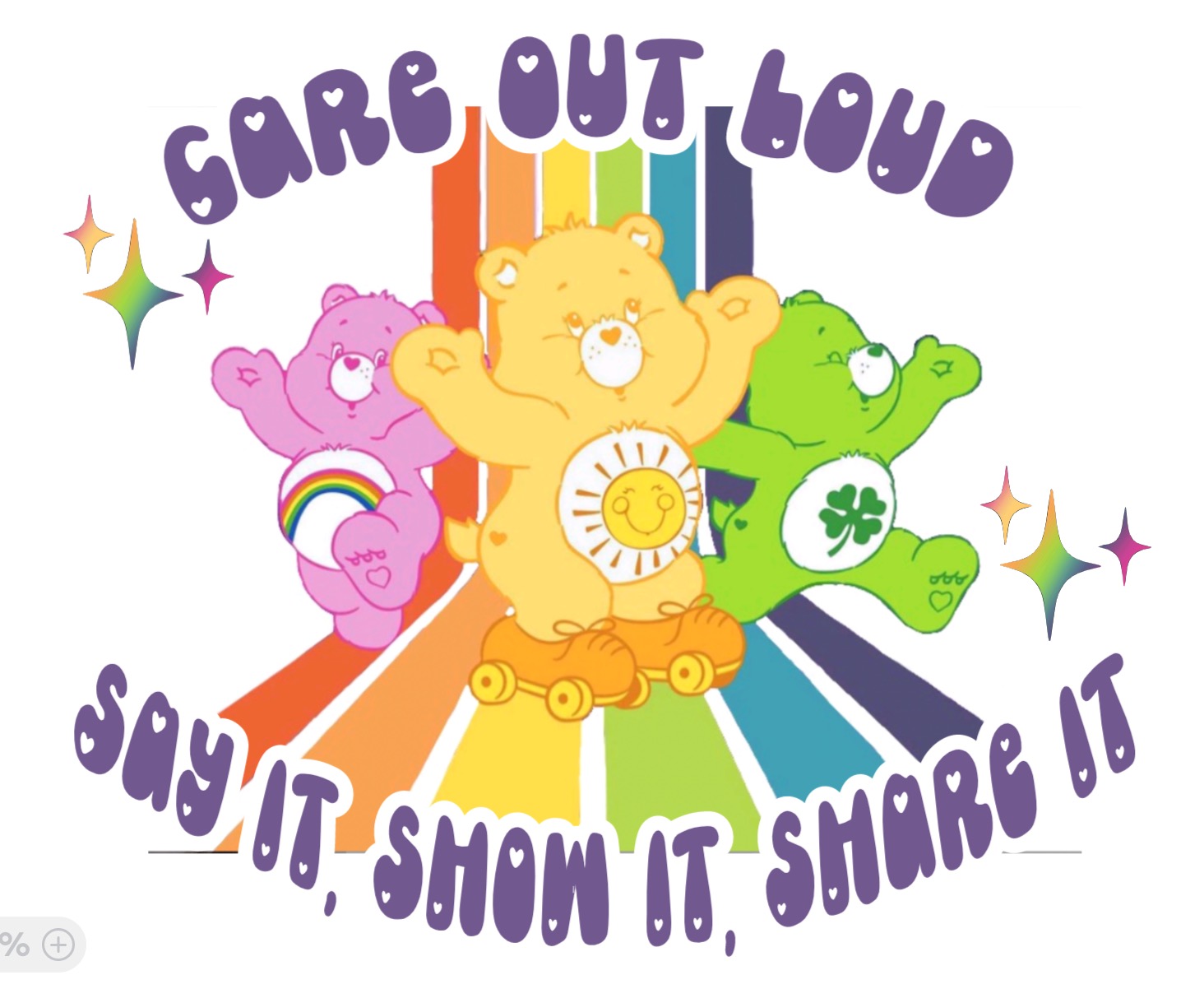 Parents! Here are some fun ways to keep the challenge going at home. Click the link below...
We are filling up our Share Cloud!!!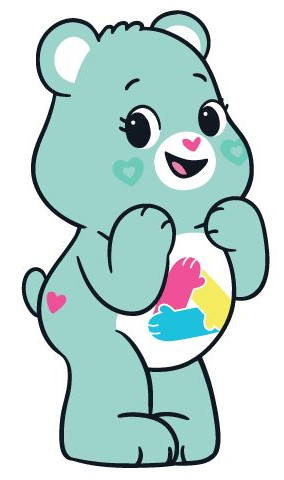 Kids Care Bear!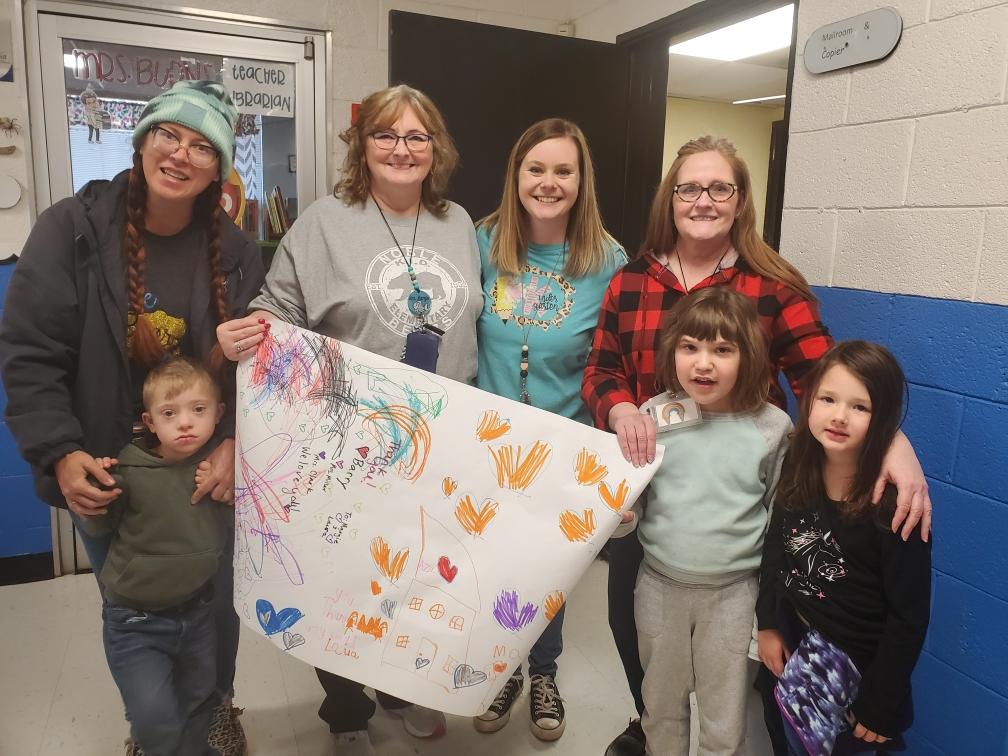 Ms. Cleveland's Class working to complete their GKC!
Kindness Keepers 2023!!! In the month of February, KID will be participating in our first Kindness Keepers challenge. Students and staff will be given the challenge to Care Out Loud with the Care Bears, because NOBODY CARES LIKE A BEAR!!! We will show our Noble Bear Pride as we fill up our Share Cloud and keep our Care Meter full!
Students will receive lessons all month on to SAY you care, SHOW you care, and SHARE your care! They will have weekly challenges to practice what they are learning. Ask them about it each day. Encourage your students to Say It, Show It, and Share It, as we learn more about how to Care Out Loud!!!
If you would like to contribute to KID's Kindness Keepers month, please reach out to Mrs. Robberson!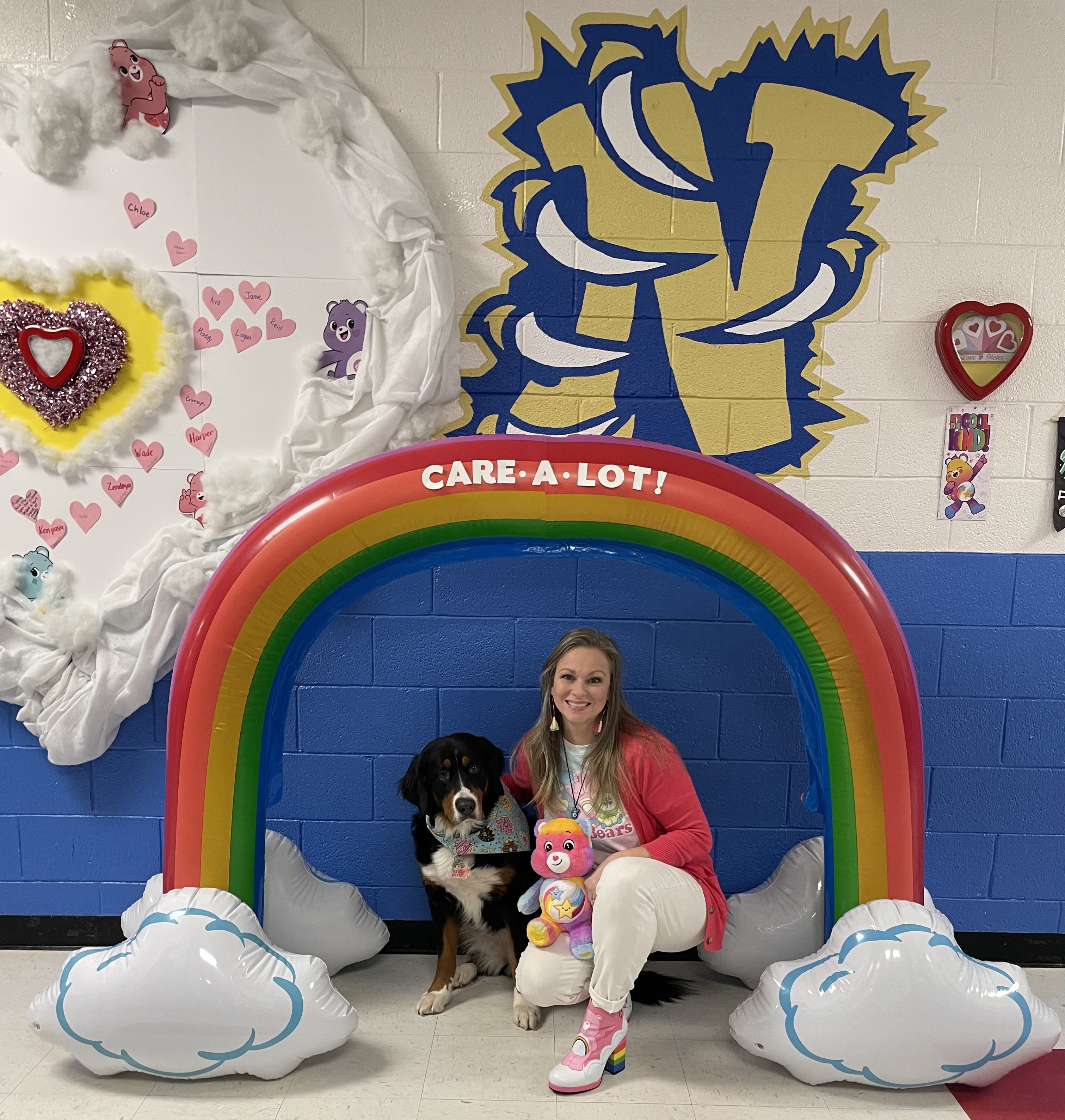 Mrs. Robberson & Sadie Jane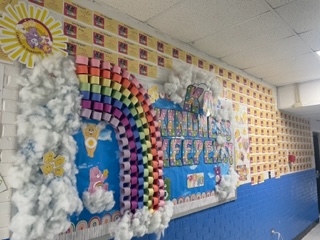 SHOUT OUT to King Kopy in Norman for donating their services and printing all of these beautiful Kindness Keeper Commitment Cards for our students!!!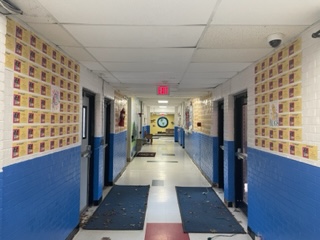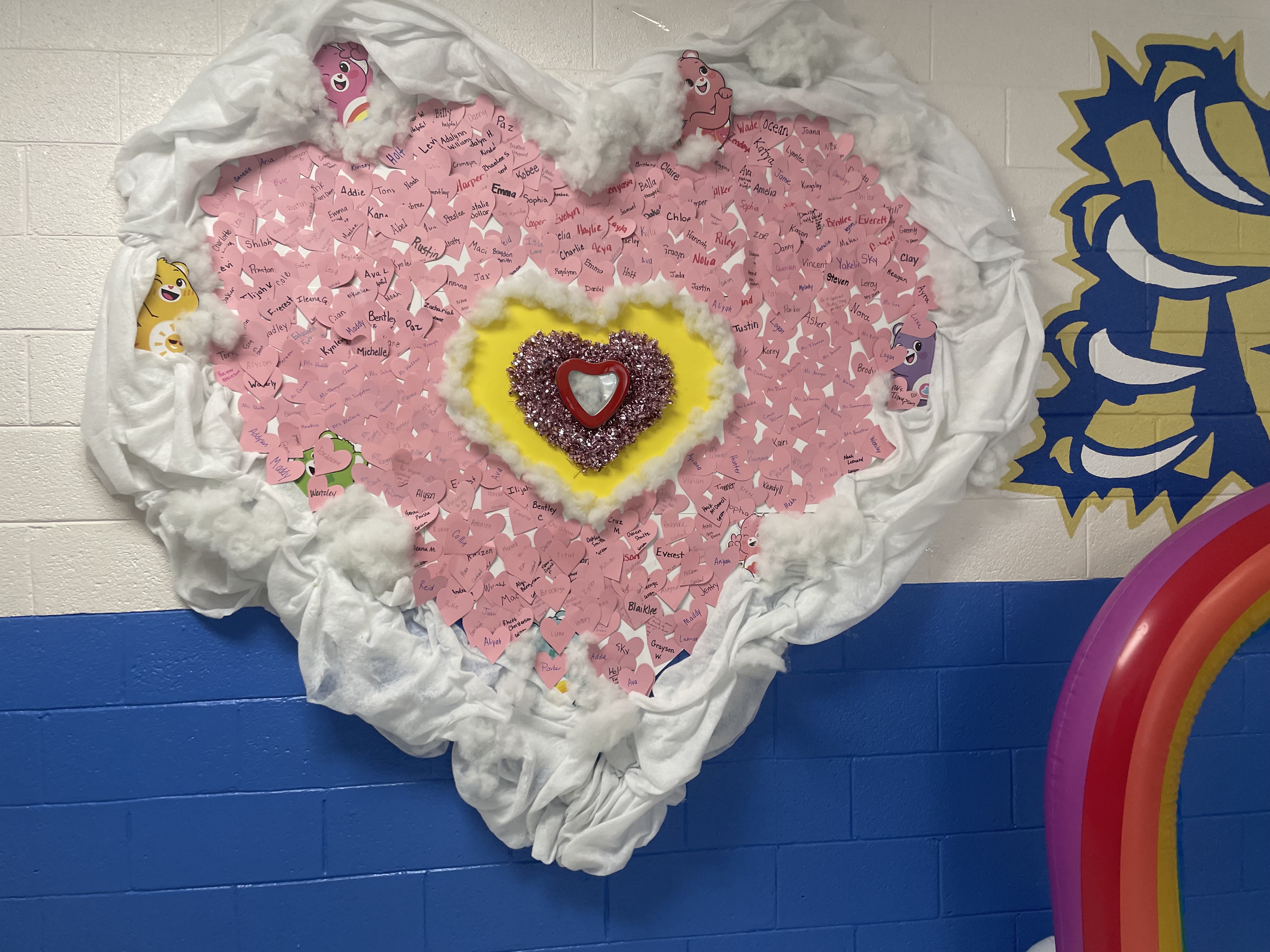 KID Kindness Keepers Share Cloud!!! We met our goal and filled up the Share Cloud with Care Hearts from all the students at KID who showed acts of kindness this month!!!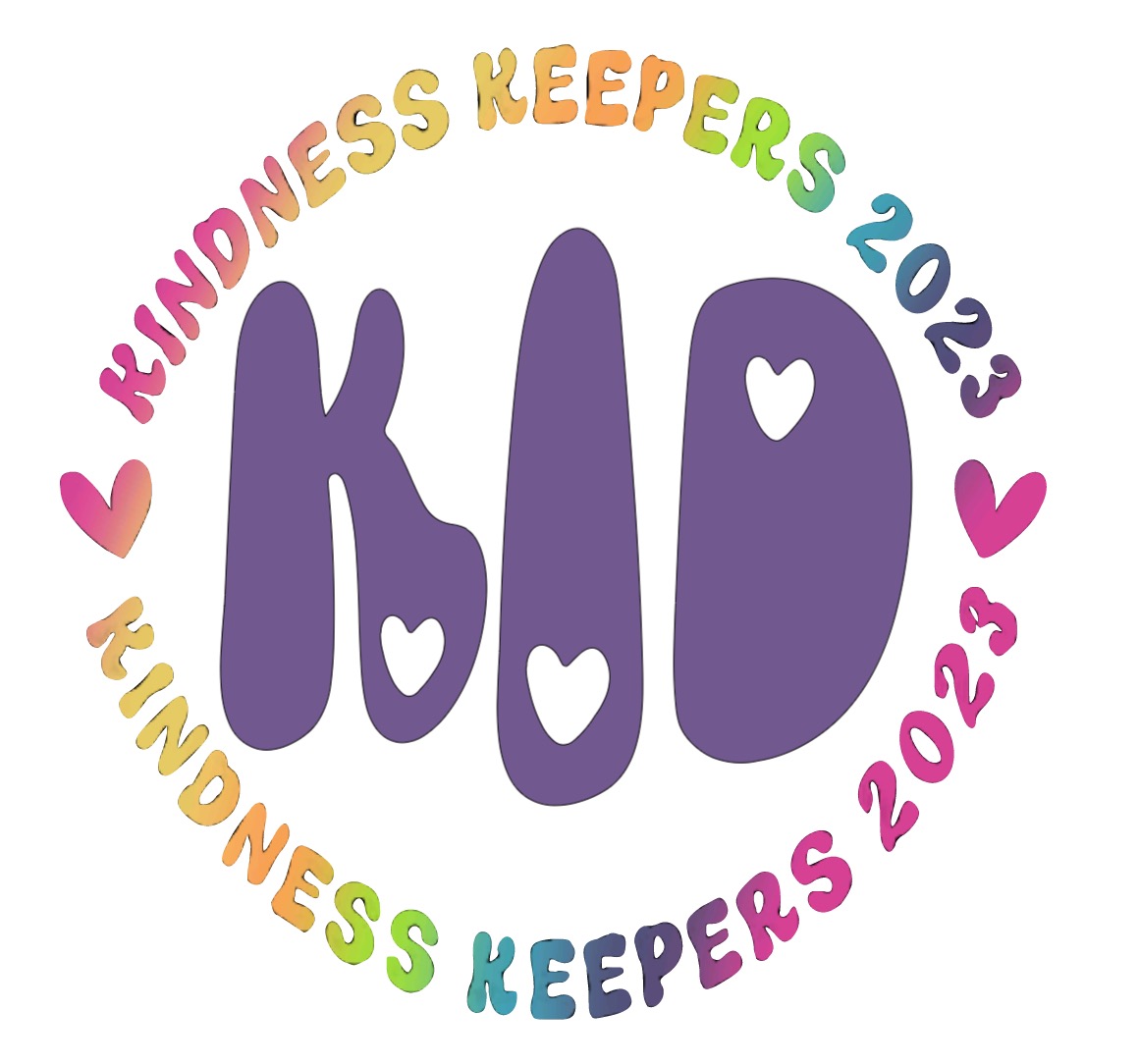 February Counseling Lessons:
This month in counseling we are learning more about how to Care Out Loud. The students will practice SAYING they care in a center with conversation starter cards. These cards will guide them to use positive communication skills with peers. They will practice SHOWING they care by learning personal boundaries and practicing how to ask if they can give someone a hug, high 5, or fist bump, and why it is okay to say no and respect other's personal space. They will practice SHARING their care in a center where they will share, take turns, and practice giving what they like the most to others to share the joy.
Every student will have the opportunity to sign a KID Kindness Keepers commitment card to become an official Kindness Keeper! These will be displayed on the wall around the Kindness Keepers bulletin board.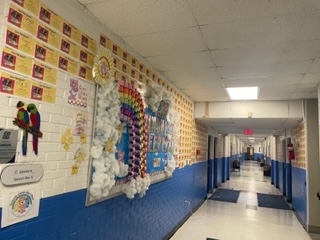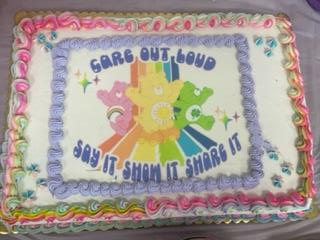 BIG thanks to Dan & Linda Boatright for the beautiful and delicious cake, and to our amazing PTO for a super fun and yummy Care Out Loud Taco Bar!!!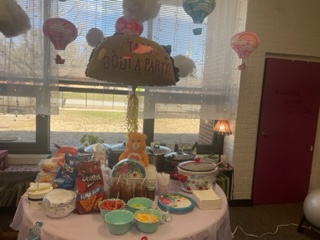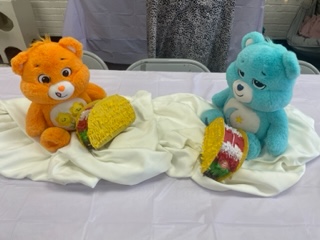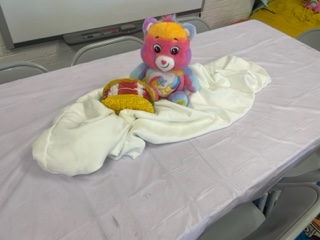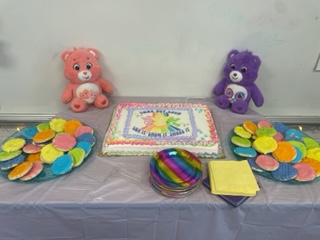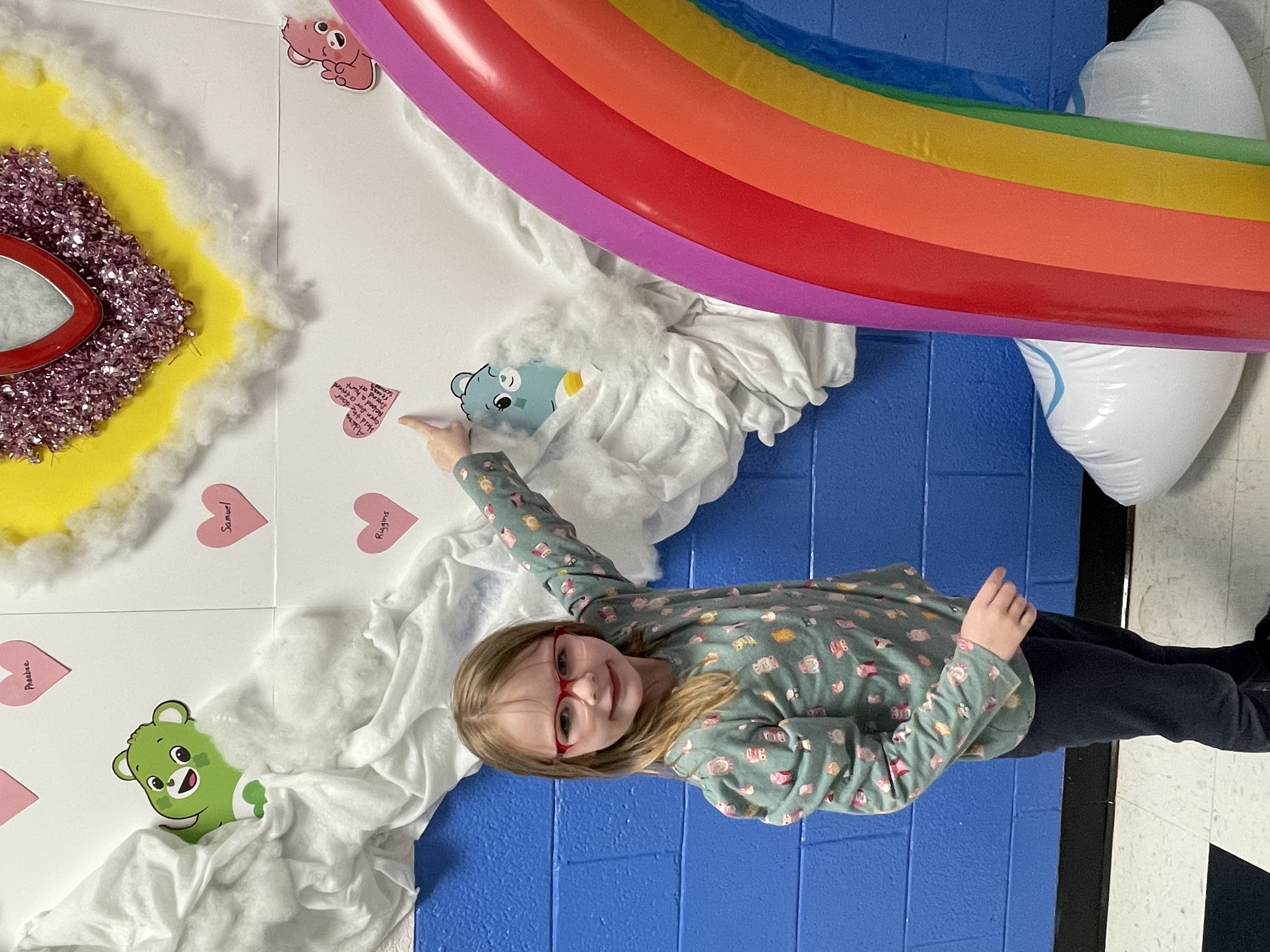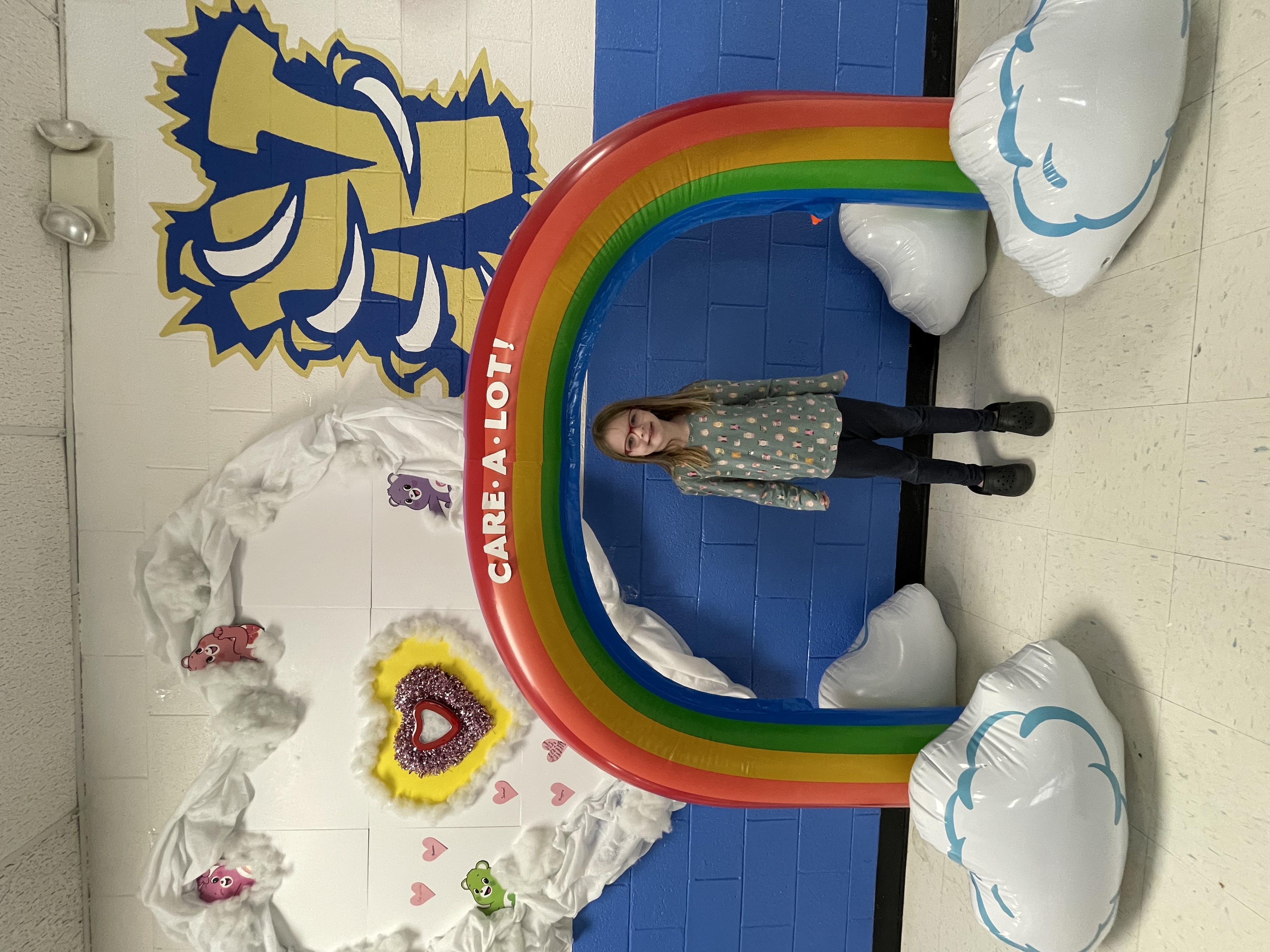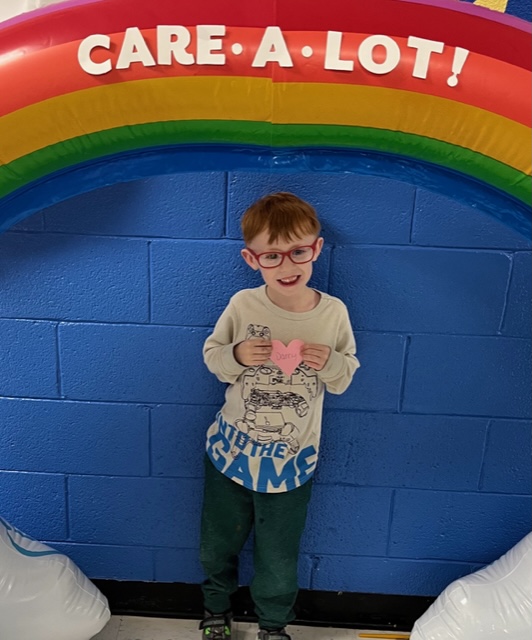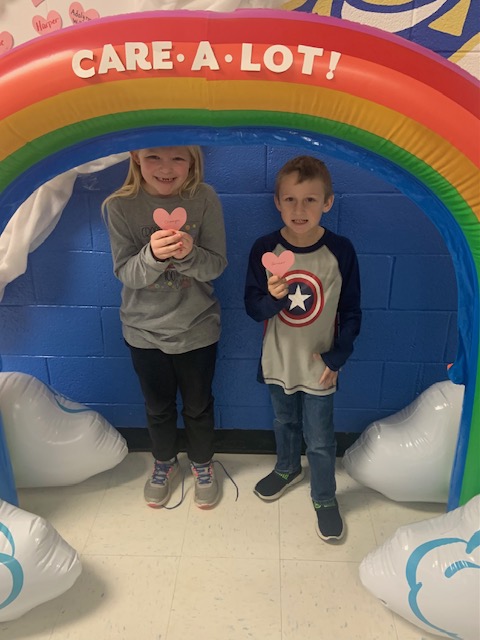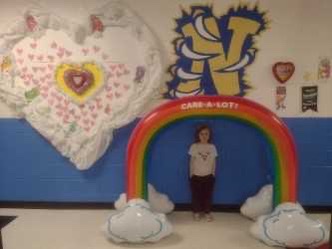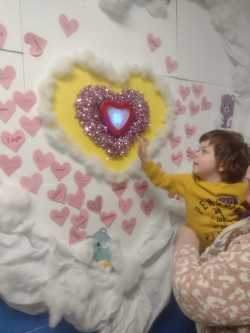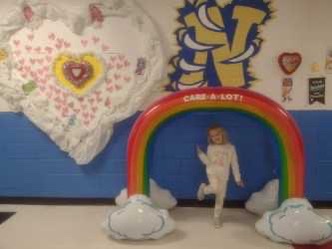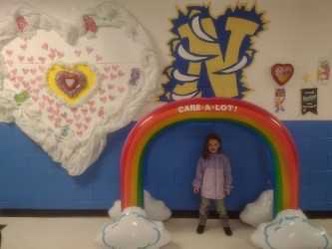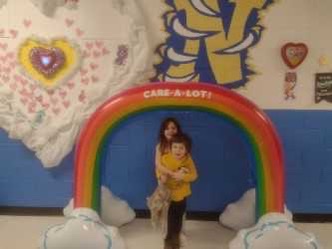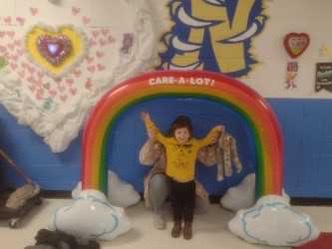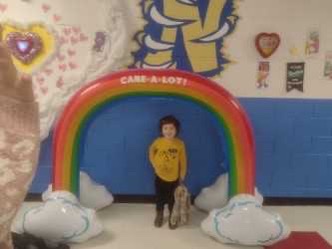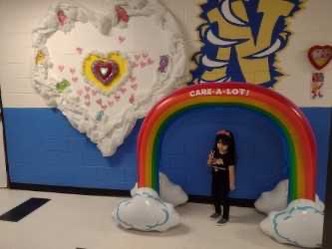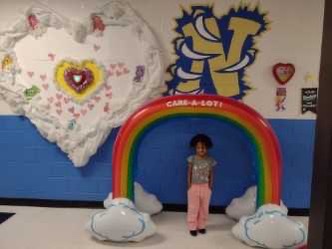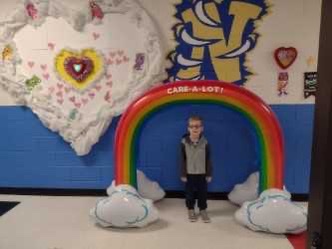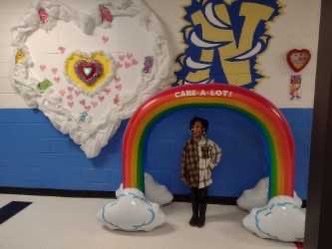 BIG SHOUT OUT to all the local businesses who have gifted self-care services, meals, sweet treats, and supplies to help shower our teachers and staff with KINDNESS this month!!!
Past Highlights and Events
Photo Gallery