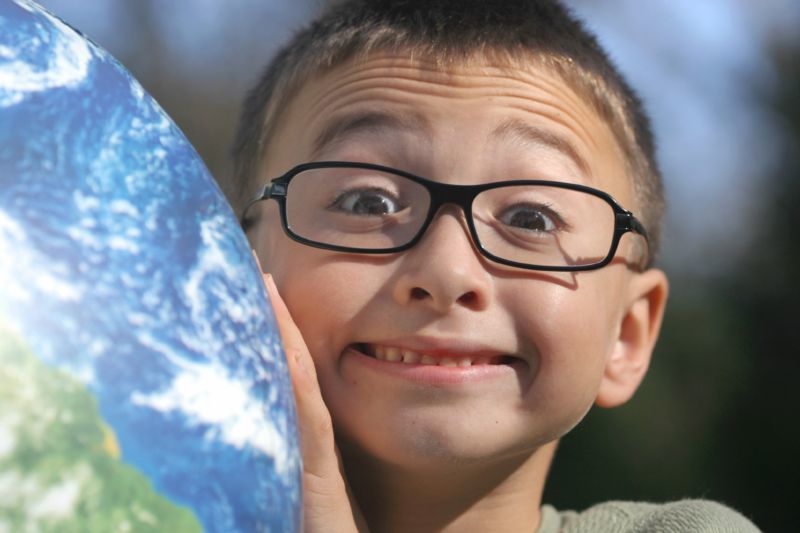 We believe that having a vision of an environmentally friendly school system is an essential part of achieving a successful climate for our students, for our employees, and for our community.
Back on July 1, 2009, Noble Public Schools joined forces with Energy Education Inc.* to help implement a people-oriented Transformational Energy Management™ process that will allow for significant savings that will come directly from our own organization's utility bills.
Through the collaborative efforts of our employees, Noble Public Schools has been able to save $2,314,734.90 (updated on 9/30/19).
For questions regarding Noble's Energy Education Program, please feel free to contact Dr. Jon Myers.
*Energy Education Inc. is now known as
Not only is Noble Pubic Schools being good stewards with our finances through energy savings, we are also being good stewards for the environment.
The cumulative projections that our energy program has had on the environment is lowering cumulative greenhouse Gas Reductions

July 2009 - September 2019
Energy Reduction Impact = 109,598 MMBTU which is equivalent to 14,421 metric tons of CO2
This reduction in energy use is equivalent to:
3,004 passenger cars not driven for one year

369,771 tree seedlings grown for ten years
Noble Public Schools Energy Education Commercial Parody of Direct TV Commercials - While waiting for your cable guy.
Dr. Jon Myers at Noble's Welcome Back Day pushing the Energy Program through a rewrite of Zac Brown Band's "Knee Deep" (picture courtesy of Kendra Barnett).
Only worry in the world is Myers going to be mad if I forget to turn off my AIR...
THE PACESETTER AWARD
Recognizes Cenergistic clients who have achieved stellar results, setting the pace for other organizations by ably demonstrating that optimum savings can be achieved.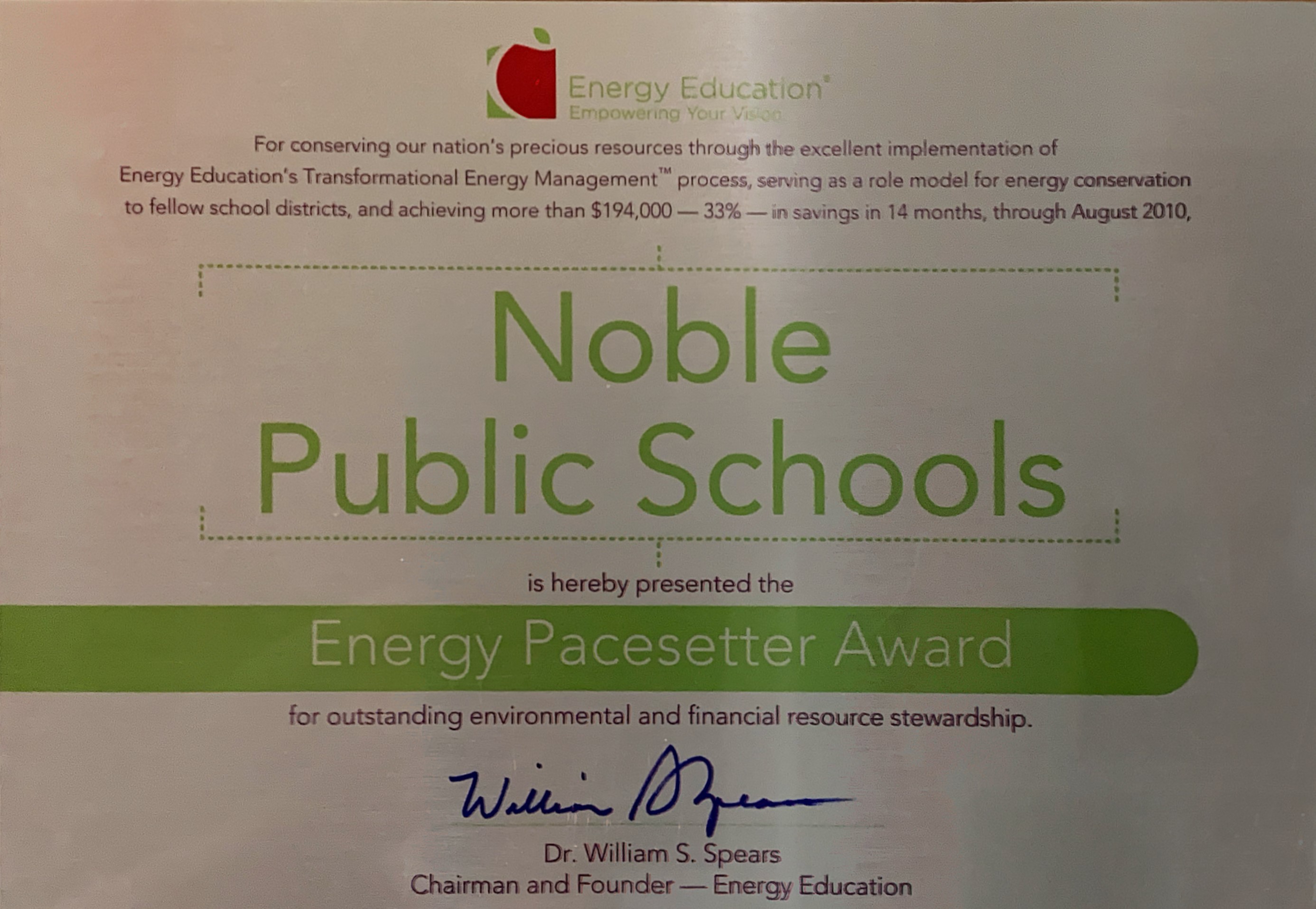 THE ENVIRONMENTAL EXCELLENCE AWARD
Recognizes Cenergistic clients for their conservation program's success in environmental and financial savings.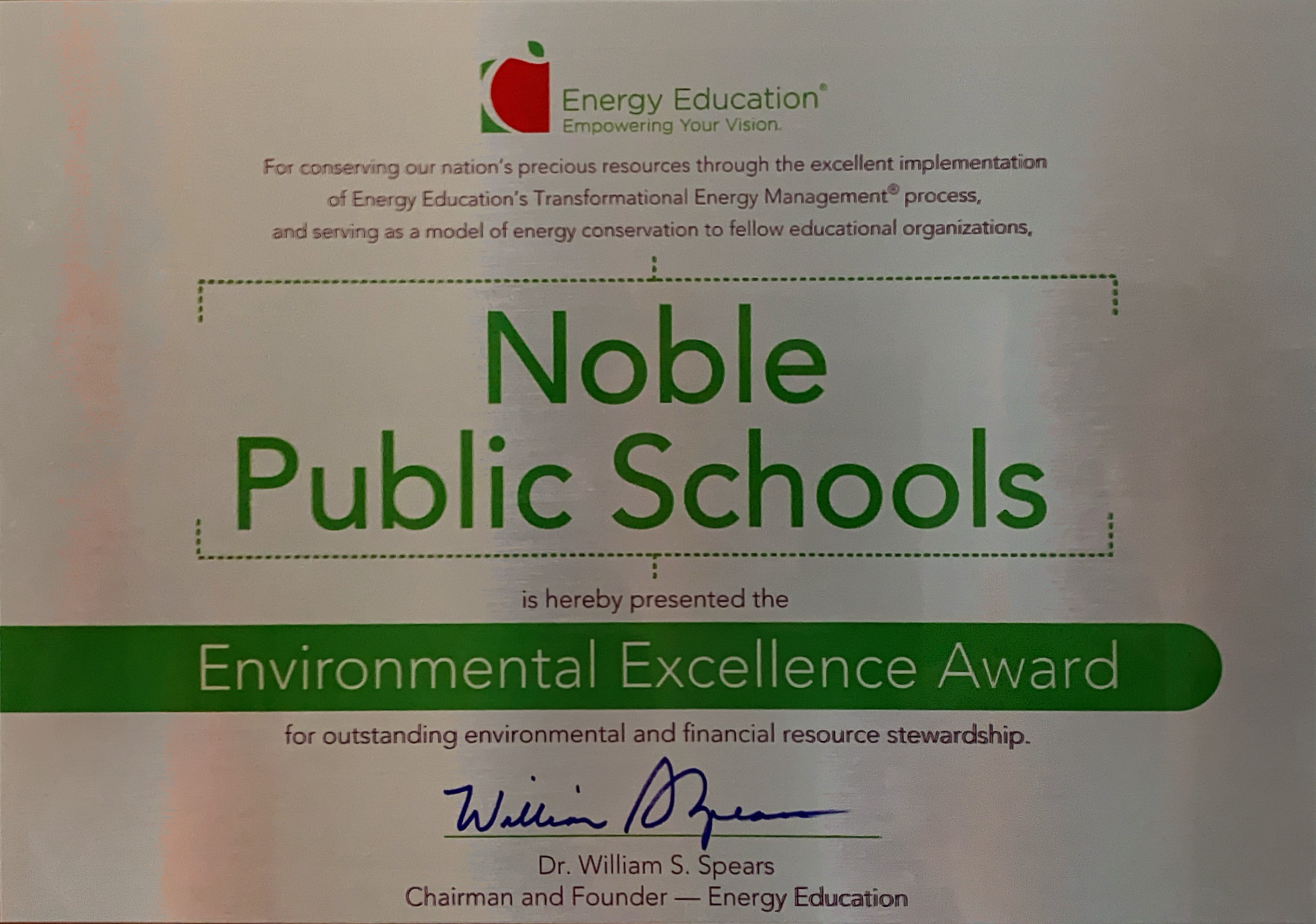 THE ENERGY EXCELLENCE AWARD
Recognizes Cenergistic clients who have successfully saved at least $1 million by implementing Cenergistic's energy management program.