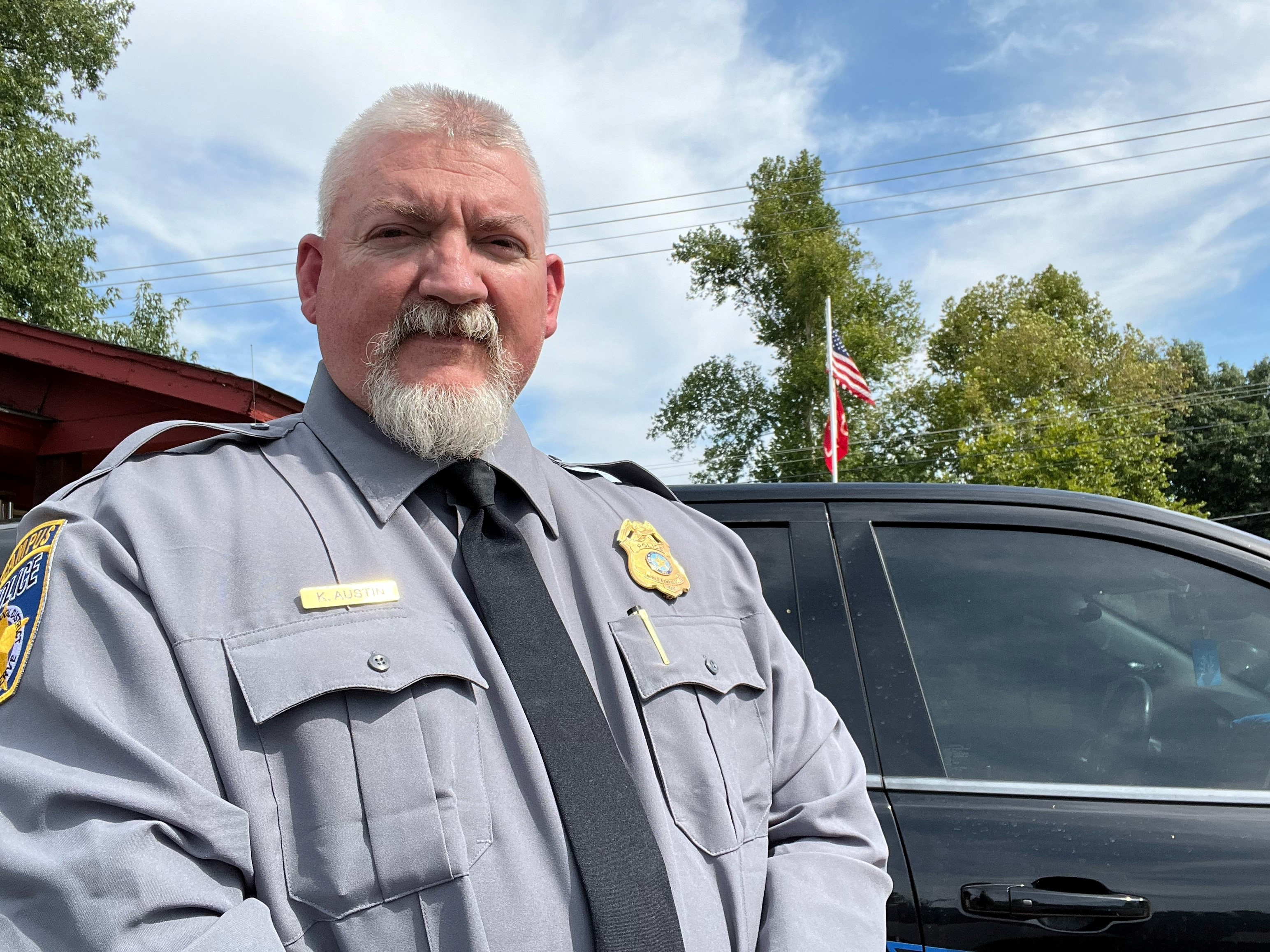 Kevin Austin is our newest SRO for NPS.
Kevin is married to Kristi Austin (Richmond) (NPS Class of 1992) & has one adult child, Devin who graduated from NPS in 2015.
Kevin grew up around the Noble/ Norman area before joining the United States Marine Corps in 1986 just after graduation.
After his military service, he joined the Cleveland County Sheriff Department as a Patrol Deputy from 1990-1993.
He worked for Noble PD from 1993-2007 as a Patrolman & for Purcell PD from 2007 to April 2023 retiring as the Criminal Investigations Division Lieutenant Commander.
Kevin holds a Advanced CLEET Certification, over 2,100 hours of documented continuing education including the Criminal Investigations Academy. His specialties have included multiple active shooter training programs, academy instructor, Multi-disciplinary child abuse teams, & Crimes Against Children subject matter expert.
Kevin is an active member of the Fraternal Order of Police, the National Tactical Officer's Association, & National Association of School Resource Officers.
The Mission of the Noble Public Schools Campus Police Department is to protect and serve the students, faculty, staff, and visitors of the district while maintaining a safe learning atmosphere for the district. The officers are certified with the state of Oklahoma and have all powers, authority, and responsibilities granted by the state.
The Campus Police Department has established an agreement with the city of Noble to include adjacent public roads and property and maintains a working relationship with the city officers to include the cities' cross-jurisdiction with the district.
Emergency Action Plan - Riley's Rule (HB 1801) 2022-2023 (updated 8.30.2022)