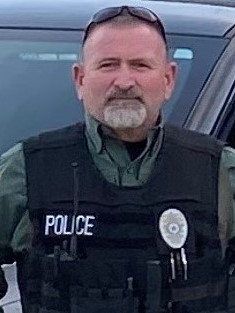 Officer Terry Ford has worked in law enforcement since 1994 and has served the Noble Public School District since 2001. He was initially hired as a Noble Police Officer through the federal COPS program. In 2005, the Noble Campus Police Department was created where he currently oversees the safety and protection of all students, faculty, staff, and visitors for all five schools within the district. He also works closely with the community and surrounding agencies while serving as CLEET instructor, Director of Emergency Management, and NRA Firearms Instructor.
The Mission of the Noble Public Schools Campus Police Department is to protect and serve the students, faculty, staff, and visitors of the district while maintaining a safe learning atmosphere for the district. The officers are certified with the state of Oklahoma and have all powers, authority, and responsibilities granted by the state.
The Campus Police Department has established an agreement with the city of Noble to include adjacent public roads and property and maintains a working relationship with the city officers to include the cities' cross-jurisdiction with the district.
Emergency Action Plan - Riley's Rule (HB 1801) 2021-2022 Updated 11-1-21