Scott Milette

Scott Milette is a 1989 graduate of Noble High School. His wife Kandy, is also a graduate of NHS and they have been married for over 28 years. They have two boys, Mason and Madden, who are also NHS graduates. Scott has worked for the University of Oklahoma for the last 25 years operating a printing press. Scott is currently serving on the School Board District in Seat 1. He previously served from 2012 -2014 in Seat 4.
For the last 28 years, Scott has volunteered his time coaching little league including basketball, baseball and football. He not only does it for the love of the game but for his passion in working with kids. He believes in a well-rounded education for students which includes an education within the classroom and through extracurricular activities, such as sports, arts, and clubs. Mr. Milette believes that schools are tasked with doing more, but with less funding. He believes that state teachers are constantly being overburdened with more and more testing requirements, while less state funding has created larger class sizes making it increasingly more difficult for great teachers and schools to meet all of the requirements. He is aware that administrators have a very difficult job in making sure what little allocations they get is stretched to meet the needs of so many within the district. From his board seat and volunteering, Scott is trying to do his part to assist Noble Schools and the community in any way possible.
Scott is very passionate about sports. Many of his greatest life lessons were taught to him by Noble coaches. Scott believes many intangible life lessons are learned through sports, such as teamwork, dedication, leadership, discipline, respect, perseverance, mental strength, physical strength and fitness, sharing, putting others first, balancing time, etc. He believes sports and activities help with the social constructs that allow students to succeed in life by learning to interact with others in a meaningful way and that public schools provide the opportunity to be something bigger than yourself. It is not just sports, but about all education and life lessons. Whether that is in the classroom or on the field. Whether that is participating in FFA, DECA, Band, Fine Arts, or all other activities, they all help educate and prepare students to be college and career ready. Scott is passionate about Noble Public Schools and the community, and is extremely proud to serve on our Board of Education.
Email: smilette@nobleps.com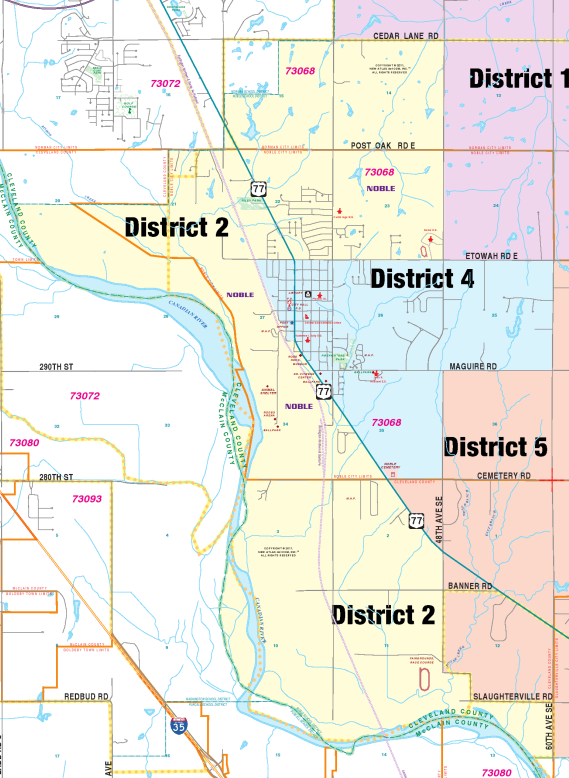 James Reed
James Reed served in the US Navy and dedicated 20 years of service to our country. In 2017 he retired from active duty service as a Navy Chief Petty Officer. Joining the service out of Oklahoma, he first served forward deployed in Japan with the US Navy 5th and 7th Fleets. He completed deployments to both the Western Pacific and Middle East on the USS Independence and USS Kitty Hawk. Returning home, he spent the remainder of his career at Tinker AFB. At Tinker, he served as an aircraft structural mechanic, a Naval Instructor, and a Naval Aircrewman for the TACAMO Mission on the E-6B Mercury platform.
James' first career aspiration was aviation, and in 2009 he earned his Associates Degree in Aeronautical Science from Embry Riddle Aeronautical University. However, his ambitions have continually grown and in March of 2021, he completed a Bachelor's Degree with Oregon State University. He majored in Natural Resources and completed a minor for Fish and Wildlife Conservation. His daughter graduated from Noble High School with the Class of 2020 and his son is in the graduating Class of 2022. His wife is an Education Program Assistant at Oklahoma State University Cleveland County Extension. She has dedicated her career to the children of Cleveland County through the Career of Health Sciences, 4H Program, Family Consumer Sciences, and Agricultural Sciences.
James and his family have lived in Noble since relocating here in 2010. His family is his greatest love and enjoyment in life. In his leisure time he enjoys hunting, fishing, wildlife management, camping, and Noble sports. He volunteers with the Noble Bear Down Booster Club and as a wildlife consultant. He was elected to the Noble Board of Education in December of 2019. He believes that both academic and vocational education are worthwhile, foundational, and essential components of success. Additionally, he maintains that extracurricular activities act as building blocks to valuable life lessons and skills. He is proud to be a Bear and very humbled to serve on the Noble Board of Education. A strong community starts with an excelling school district. With this in mind, James' number one priority as a member of the Noble Board of Education will always be the students.
Email: jreed@nobleps.com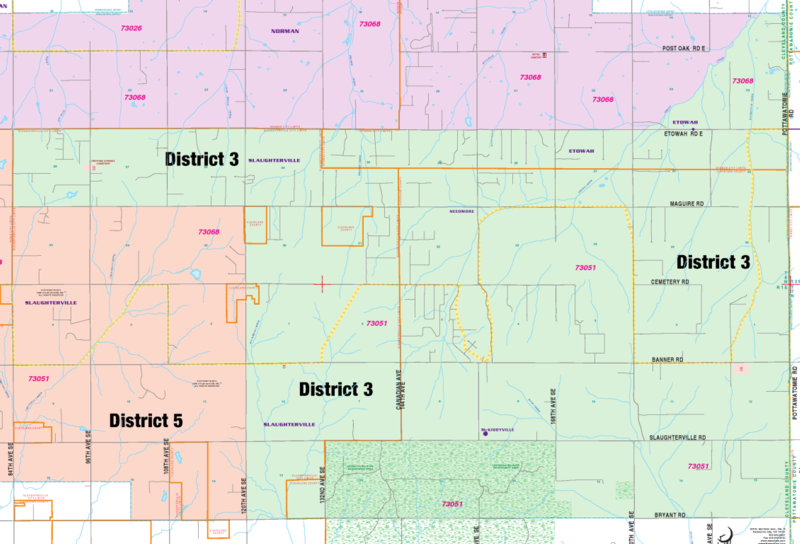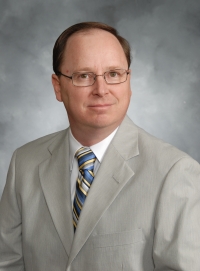 Rodney Barrett
Mr. Barrett has a Bachelor's and a Master's degree from the University of Oklahoma and is currently employed by the State Department of Health where he has been employed for over thirty years serving as the Program Manager of SoonerStart, a program that provides therapeutic intervention for developmentally delayed children. This has been a rewarding career that has taught him many things about the needs of children and their families. His career path, business endeavors, and volunteer service have given him experience in many diverse areas. Some of those areas include education, community involvement, children's services, communication skills, business management and commercial construction.
Mr. Barrett has lived in Noble for over thirty years and has three children who all graduated as thirteen year seniors from Noble Public Schools. His wife Debbie is employed at the University of Oklahoma in the Human Resource Department. Savanah graduated from the University of Oklahoma with a Master's of Social Work, and is currently employed as a Licensed Clinical Social Worker with trauma exposed children. Jeremy served in the United States Army with the 45th Infantry for 12 years, serving two tours overseas. He is currently going back to college to seeking an Engineering degree. Jennifer received a Bachelor's degree in Communication with emphasis on Technical Theater from East Central University and is currently employed at Lyric Theater in Oklahoma City.
Mr. Barrett was appointed to the Noble School Board in March 2011, and has been re-elected since that time to serve five year terms. He believes our greatest strength starts with a great community, from its people to businesses partners and churches, the community as a whole works with the schools to achieve amazing things that otherwise wouldn't be possible. Beyond the community, our greatest strength will always be the children, because they are the future.
Email: rbarrett@nobleps.com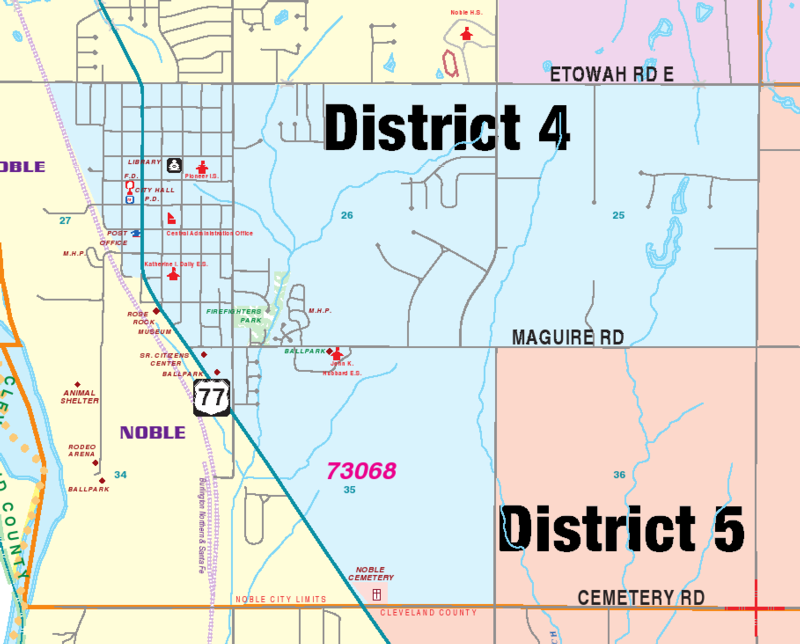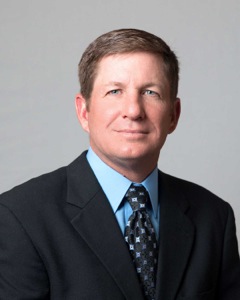 Leroy Lukinbill
Leroy Lukinbill graduated from Noble High School in 1982 and later obtained an Associates Degree in Municipal Fire Protection from OSU Oklahoma City. He retired from the Norman Fire Department in 2015 with 30 years of service. His wife Billie is a registered nurse and a Major in the United States Army Reserves with over 28 years of service and currently active duty. Their son Cody graduated from Noble as a thirteen year senior and since has also pursued a career in the United States Army. Leroy now says one of his main jobs is to support Billie and Cody in their careers!
Leroy has lived in the southern part of the district for over 35 years where enjoys spending time with his family, watching all kinds of sports, and doing anything outdoors. Leroy was elected to the Noble School Board in February 2015 and is now in his second five year term. He believes that education should empower kids, build character and confidence, and open doors that will lead to success. He wants to remain focused on the goals that he run on in 2015 and said one of the main things he learned in his first term is that "our focus has to be a school system that provides what our students need to be successful, not what we want or what we have done in the past and think it is still relevant. We have to continue to adapt and evolve to meet those needs."
As an alumnus, and a longtime resident of the district, he is proud of the progress and achievements that have been made and as a board member, he looks forward to challenges to continue the development of a quality school system that the kids of Noble deserve.
Email: llukinbill@nobleps.com